The ecological shop Supergoods, run by Olga van Genechten, only provides products that have been produced fairly. For example, the shoes, nylon stockings, jeans, jackets and toys all are made from recycled materials.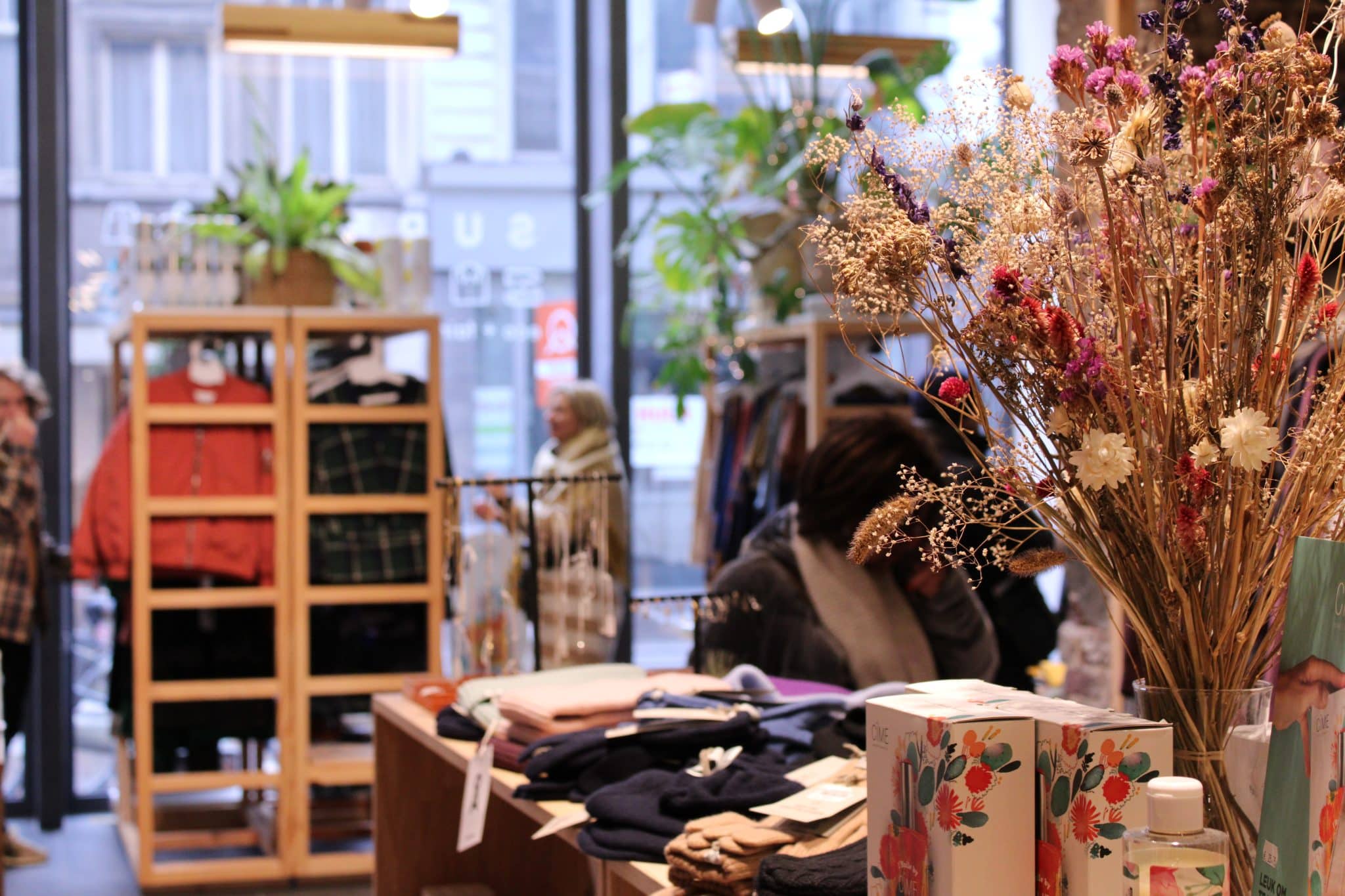 Fashion meets fair trade
Supergoods, what's in a name? This eco-friendly shop in Gent is run by Olga van Genechten, who tries to connect fashion to fair trade.
Olga found that many people wanted to shop sustainably, yet the physical opportunities to do so were very slim. Sequential, she came up with the idea to open a second Supergoods shop in one of the more eco-conscious cities of Belgium, Ghent.
What's so unique about this place is that you have an extensive supply of ecological and recycled products. Think of anything: soap, shoes, underwear, deodorant, toys, water bottles, purses, hats, toothbrushes, jackets, candles… it's all there. And that's exactly what Olga wanted the shop to be about. "People were looking for something like this. Once you make the first step and you start thinking about the manufacturing of your t-shirt, you start thinking about every product you have and how it's being made", she states.
The recycling of goods is a very important aspect too. Multiple products are recycled from materials such as tires, plastic and even nylon socks. This activates the circular economy and is hence a better solution than secondhanded goods: "Second-hand is interesting, but you don't change the industry with it."
Lastly, Olga hopes that Supergoods attracts the newly conscious people as well. For that reason, the shop focuses on making the products accessible to the average shopper.
Sustainable fashion is already a contradiction, because fashion is about tendencies, things that change quickly."

Olga van Genechten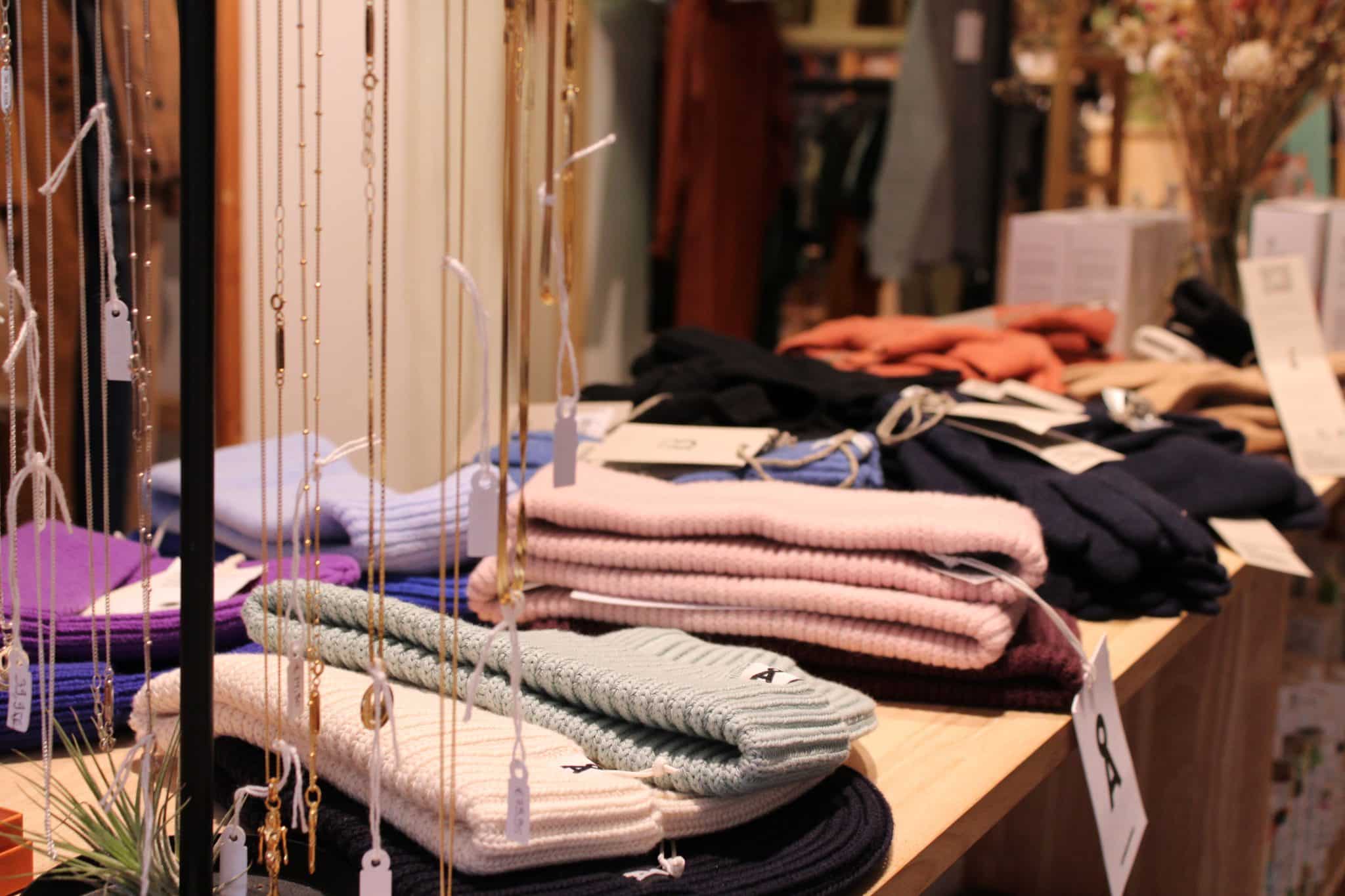 My job is a schizophrenic thing, because everything has an impact."

Olga van Genechten
The awakening
Since the day she was born, Olga van Genechten has been inspired by ecology. Notwithstanding her being a little kid, she was already involved in various environmental organizations like Greenpeace and WWF. Her second passion was fashion. Olga was a bright and undoubtedly creative child. She took drawing and sewing classes from an early age and succeeded in both practices.
When high school was over, she pursued her dream of being a designer. It comes as no surprise that she went to college and studied fashion design to learn the ropes of the trade.
During her studies, she got to go to China and learn about the manufacturing world there. Once she arrived, she saw the poor circumstances in which thousands of women and children worked. More importantly: in which her very own clothes were being made. This was a real eye-opener for Olga. At that moment, she decided that that was not how she wanted to work. She wanted fair trade. She wanted to work with clothes that were both ecological and charitable. Therefore, something had to change in Belgium.
When she got back, she learned a lot about sustainable fashion. But apart from learning about it, she acted as well. Olga volunteered multiple times at the Fair Fashion Fest in Ghent and researched the lack of sustainability in companies for Rank a Brand.
Finally, in 2016, she combined her knowledge and passions and opened her first ecological fashion shop, Supergoods.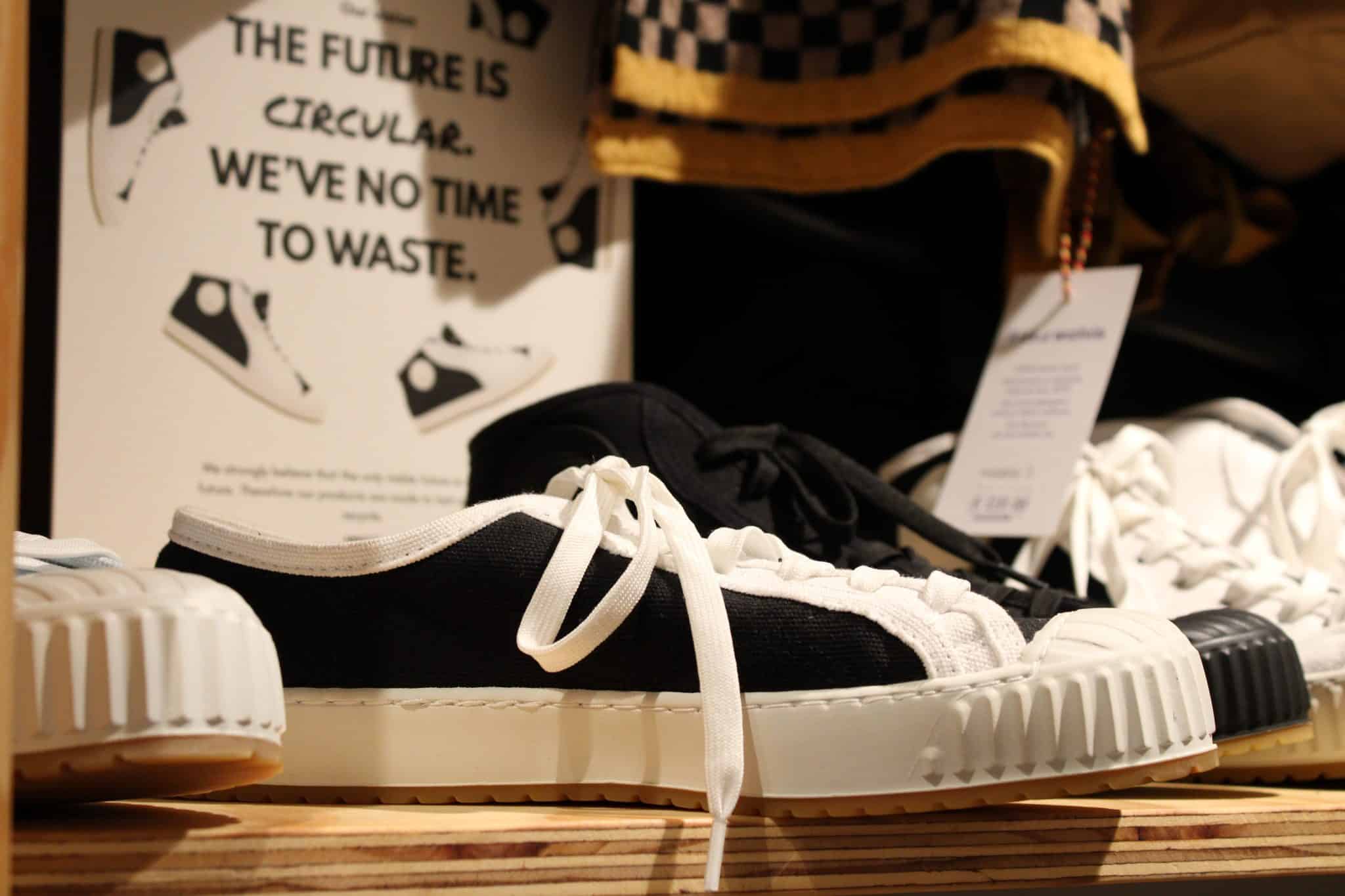 The conscious role of the city of Ghent
Isabel Thys is an employee of the cabinet of Tine Heyse, the deputy mayor for Ghent's environment, climate and housing. She primarily engages in circular economy, food, climate education, and noise from hospitality and events.
Isabel gives us her vision of Ghent's sustainability policy and talks about the actions Ghent is taking. As Isabel explains in the podcast, Ghent is very conscious when it comes to sustainability. For example, there are a lot of small circular initiatives in Ghent; there is a network of the circular do-ers, and the city of Ghent also pays a lot of attention to communication and awareness-raising of citizens. Although the absolute goal of becoming climate neutral is still a very long way off, it's moving in the right direction.
A good example of this movement is the rise of the secondhand shops. They are very popular with the youth. It's clear that many citizens of Ghent are very passionate about making Ghent more sustainable. Isabel is certainly one of them. She is convinced that some things should be done by the government, but also that small differences and decisions by any individual can make a big impact on the movement.
Furthermore, we want you to have a clearer idea of Ghent's climate action plan by listening to this podcast. It's the third climate action plan and the first time there is a whole chapter about circular economy.
Please enjoy our podcast!
Would you buy?
We asked someone on the street why she thrift shops and if she would ever buy anything at Supergoods.
Second-hand is interesting, but you don't change the industry with it."

Olga van Genechten
Authors: Estelle Schouteet, Amber Houtman, Jeffe Lingier, and Renzo Foncke